/
/
COVID-19: Travel risk assessme... COVID-19: ...
Download as PDF
COVID-19: Travel risk assessment
Factors health professionals should consider when advising those who are planning international travel during the COVID-19 pandemic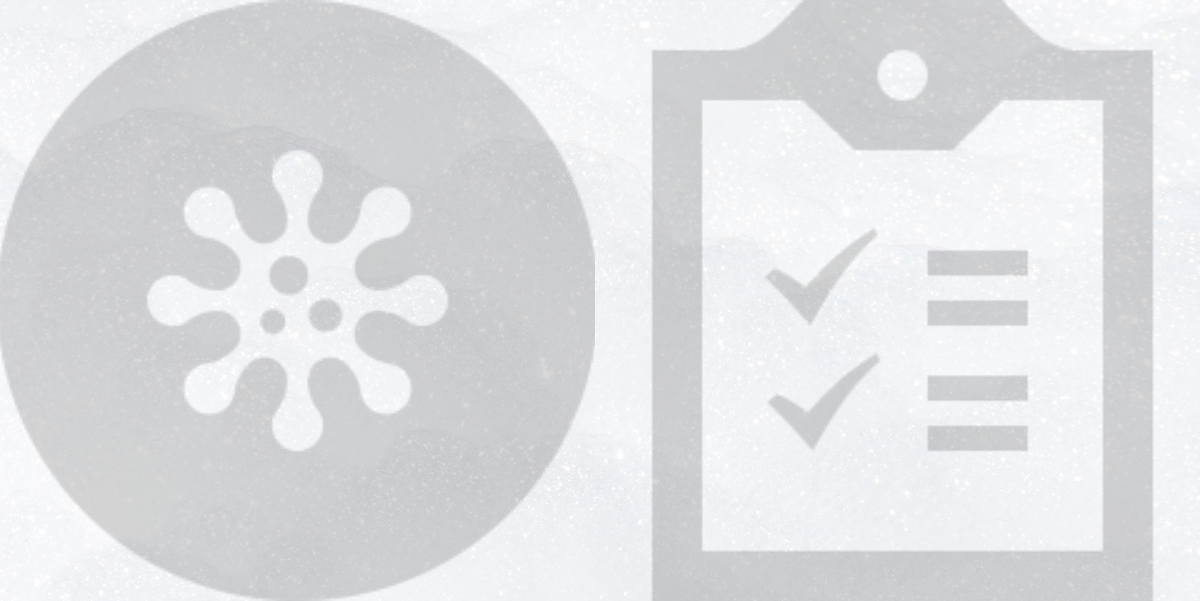 Background
Coronavirus disease (COVID-19) is an infectious disease caused by SARS-CoV-2. It is mainly transmitted from person to person by breathing in droplets from the nose or mouth of an infected person or by touching the infected droplets on surfaces, then touching the eyes, nose or mouth.
COVID-19 presents with a range of symptoms of varying severity. It is estimated that one in three individuals who are infected with the virus will not experience any symptoms [1]. Fever, a new continuous cough, shortness of breath, fatigue, loss of appetite, loss of, or change to, sense of smell or taste are common symptoms. Non-specific symptoms may include myalgia (muscle aches), sore throat, headache, nasal congestion, diarrhoea, nausea and vomiting [1].
Most people infected (approximately 80 percent of those who develop symptoms) will experience mild to moderate illness and recover without requiring special treatment. However, some individuals experience prolonged symptoms or develop long term complications [1].
The risk of severe disease with life-threatening complications is higher in people who are older, male, from deprived areas or from certain non-white ethnicities [1]. Certain underlying health conditions, as well as obesity also increase the risk of severe disease in adults [1].
A number of COVID-19 vaccines and treatments are authorised for use in the UK and research on potential new products continue [2-4]. Further information about COVID vaccines and the current recommendations for their use in the UK are available in the UK Health Security Agency (UKHSA) publication, Immunisation against infectious disease 'the green book', COVID-19 chapter.
Risk assessment prior to travel
A comprehensive risk assessment should be undertaken for any person who is travelling. Consider all travel related risks, prevention advice and provisions for the traveller, such as insect bite avoidance, immunisations, and malaria prophylaxis. Information to help with a risk assessment can be found on each Country Information page.
The following information will help health professionals and travellers to assess the potential risks associated with COVID-19 infection during travel, and help inform travellers of their risks during international travel.
Additional NaTHNaC COVID-19 specific information is also available in the following documents: general advice for travellers and COVID-19 resources.
It is important that travellers are aware of travel advice, government, and public health recommendations for the UK, any transit countries, and all destination countries. Advice, entry requirements and travel restrictions may change quickly, and therefore travellers should stay up to date before, and during travel.
All individuals, but particularly those who are at higher risk of severe COVID-19 need to consider current UK recommendations and general travel advice to reduce their risk of infection. This may mean considering postponing travel in some circumstances.
General considerations
All travellers should:
check the latest government advice on travel abroad [5]. Useful resources are also available on the government travel aware website.
check the latest FCDO country-specific travel advice for their destination and any countries they transit through and sign up to email alerts for updates.
ensure they have adequate travel insurance and check any exclusions that apply, including those related to COVID-19.
be prepared to follow the advice of local authorities abroad. This includes complying with local isolation, social distancing, or quarantine requirements, and relying on the local public health systems and advice.
ensure they have enough personal medical supplies (including regular medicines) in case they are abroad longer than planned.
be prepared for logistical and financial disruption to their travel.
arrange extra support for family members, dependants or pets who may need care if they are abroad longer than planned.
ensure they are up to date with their COVID-19 vaccination courses and boosters as recommended in the UK vaccination programme.
ensure that they researched other health risks at their destination and have accessed other vaccines and malaria prophylaxis (where recommended).
Individual factors
COVID-19 can make anyone seriously ill, but currently available data suggest that increasing age and male gender are significant risk factors for severe illness. Infection may also result in increased risk of serious disease in certain groups of individuals due to underlying health conditions [6], this includes conditions listed in Table 3 in immunisation against infectious disease, the 'Green book' chapter 14a.
Other people may be at increased risk, based on clinical judgement and an assessment of their needs. Information on risk factors for serious disease may also be updated as we learn more about the virus [7-9].
General travel advice for special risk travellers is available from a number of our factsheets listed here.
Older travellers
Increasing age is a significant risk factor for serious illness. Older travellers should also consider other important risks and prevention measures before booking any travel.
Pregnant travellers
Data in 2020-2021 indicated that the risks to pregnant women and their newborn babies following COVID-19 infection had worsened over the course of the pandemic.
The proportion of pregnant women hospitalised with symptomatic COVID-19 that experienced moderate to severe infection and the proportion admitted to intensive care units increased during the Alpha and Delta dominant periods [6]. It is possible that the Omicron variant may be associated with less severe disease than the Delta variant, but as it is more infectious, it is still likely to be associated with adverse maternal and neonatal outcomes, especially in pregnant women who are unvaccinated [7].
Pregnant women are more likely to develop severe infection if they are unvaccinated, overweight or obese, are of non-white ethnicity, have medical conditions such as diabetes, heart disease, increased blood pressure, asthma or are 35 years or older [6-8].
Studies suggest a high rate of stillbirth in infected women [7, 9]. The risk of pre-term birth is also increased two to threefold for pregnant women with symptomatic COVID-19 infection [7, 10, 11] usually, due to medical intervention to help improve the oxygen levels of the mother [7]. During the period when the Delta variant virus was dominant, six newborn deaths were recorded compared to none in previous waves [6].
Pregnant women should follow the current coronavirus-related pregnancy NHS advice, COVID-19 vaccinations are strongly recommended.
More detailed information on pregnancy and coronavirus is available from the Royal College of Obstetricians and Gynaecologists.
All pregnant women who are considering travelling should check the latest NHS guidance on what measures are currently recommended to reduce the risk of COVID-19. If they do decide to travel they should also consider other important risks and prevention measures necessary when travelling before booking any travel.
Other factors
The current evidence is that there is a higher risk of severe COVID-19 disease and death in people who are from deprived areas, people from certain non-white ethnic groups in the UK and healthcare workers [1, 6, 12]. The reasons for this, and how this is affected by other factors such as environment, occupation, medical conditions, or obesity is unclear. However, consideration should be given to how these factors may increase the risk of severe disease when undertaking a risk assessment.
Destination related factors
In addition to checking national travel guidance and the Foreign, Commonwealth & Development Office (FCDO) advice, travellers should also consider the risk of COVID-19 at their destination.
Most countries worldwide now present a potential risk of exposure to COVID-19 for travellers. Each country has been categorised according to:
the risk that travel presents to individual travellers (based on the impact of the additional burden that COVID-19 cases place on healthcare capacity).
the risk that travel presents to UK public health (based on the presence of known variants of concern, known emerging or high-risk variants under investigation, or because of very high or rapidly increasing and unexplained prevalence of COVID-19).
The current category for each country/area can be found on our Country Information page.
HIGH RISK TO THE TRAVELLER - there is a high risk of exposure to COVID-19 in these countries/territories, and the additional burden of COVID-19 cases has had a considerable impact on healthcare capacity, which may affect the ability access to healthcare in emergencies.
All travellers (even if fully vaccinated against COVID-19) are advised to avoid non-essential travel to these destinations. Travellers should carefully consider the risk of COVID-19 and its impact before travel, and those with pre-existing health conditions, particularly those at higher risk from COVID-19 should seek medical advice before travel.
Occasionally countries categorised as 'high risk' of exposure to COVID-19 are also countries where the FCDO advise against all travel. Wording on our page is adapted to show this where relevant.
REST OF THE WORLD –There is a global risk of exposure to COVID, and the risk of COVID-19, public health policy, and travel advice or restrictions may change quickly. Travellers should ensure they have access to up to date information on COVID-19 and be prepared for rapid changes in guidance both before and during travel.
All travellers should check the FCDO travel advice and carefully consider their personal situation and risks of COVID-19 before international travel. This is particularly important in those at higher risk from COVID-19 who may wish to seek medical advice before travel.
Some country pages may also have special wording regarding outbreaks or clusters of cases which are being carefully monitored by our surveillance teams.
In addition to the UKHSA and NaTHNaC risk categorisation, there are a number of official sources of information on in-country COVID-19 case numbers and fatalities (often reported in both daily and total figures over weeks/months). Those reporting comprehensive global figures include:
It is important to be aware that countries will vary in terms of capacity and methods for surveillance, testing, and reporting of COVID-19 cases and deaths. This can affect the numbers of cases and fatalities being published, and therefore may not be a real-time reflection of ongoing COVID-19 transmission and risk.
The United Kingdom (UK) government have removed all COVID-19 international travel restrictions for arriving passengers. However, contingency plans are in place which would enable the Government to take swift action to delay any future harmful variants of COVID-19 entering the UK should the need arise. Travellers are reminded to check any UK border measures before travel.
Preventive advice
Travellers can reduce their chances of being infected or spreading COVID-19 by ensuring they are up to date with their COVID-19 vaccinations and taking some simple precautions, see living safely with respiratory infections and our COVID-19 general advice for travellers.
If symptoms of COVID-19 develop, travellers should follow current public health advice, which may differ in: England, Wales, Scotland and Northern Ireland.
Those developing symptoms abroad should review the local regulations. It may be necessary to self-isolate (stay indoors and avoid contact with other people) and arrange a test locally at your destination if required.
Those testing positive for COVID-19 abroad, must follow local public health advice. It may be necessary to quarantine or self-isolate and stay longer than planned. Travellers should plan ahead for any possible delays to their return home. The FCDO website may have some
contact details for testing and local helplines overseas.
First Published : 18 Jun 2020
Last Updated : &nbsp10 May 2022
Back to Top
Preparing for healthy travel
All
Special risk travel/traveller
All