/
/
COVID-19: Travel risk assessme... COVID-19: ...
Download as PDF
COVID-19: Travel risk assessment
Factors health professionals should consider when advising those who are planning international travel during the COVID-19 pandemic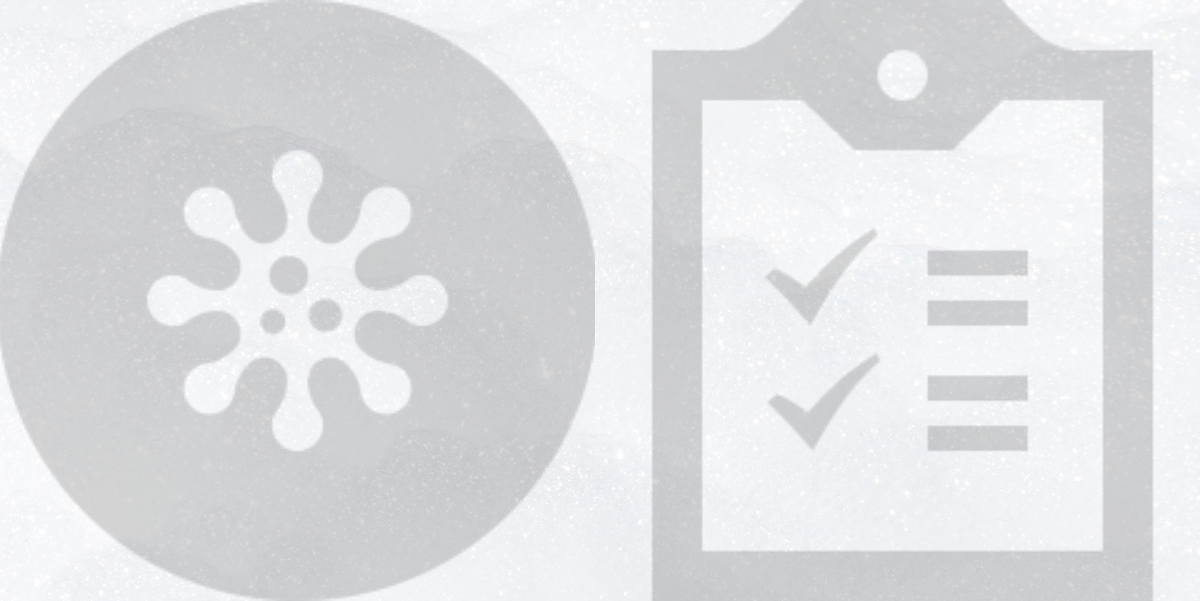 Background
Coronavirus disease (COVID-19) is an infectious disease caused by a novel coronavirus (SARS-CoV-2). According to current evidence, it is primarily transmitted between people through droplets of saliva or discharge from the nose when an infected person coughs or sneezes, and direct or indirect contact with these secretions.
COVID-19 presents with a range of symptoms of varying severity. Some individuals who are infected with the virus will not experience any symptoms [1]. Fever, a new continuous cough, shortness of breath, fatigue, loss of appetite, loss of, or change to, sense of smell or taste are common symptoms. Non-specific symptoms may include myalgia (muscle aches), sore throat, headache, nasal congestion, diarrhoea, nausea and vomiting [1].
Most people infected will experience mild to moderate illness and recover without requiring special treatment. However, some individuals experience prolonged symptoms or develop long term complications [1]. Older people and those with underlying health problems are more likely to develop severe disease (severe pneumonia or critical disease with life-threatening complications) [1].
Current evidence also shows that there is a higher risk of infection and of severe disease in Black, Asian and Minority Ethnic groups in the UK, but reasons for this are currently not clear.
COVID-19 vaccines are in use in the UK. There are ongoing clinical trials evaluating other potential new vaccines and treatments and authorisation sought with regulatory authorities [2-4]. Further information about COVID vaccines and priority groups for vaccination in the UK as advised by the Joint Committee of Vaccination and Immunisation is available.
Risk assessment prior to travel
A comprehensive risk assessment should be undertaken for any person who is travelling. Consider all travel related risks, prevention advice and provisions for the traveller, such as insect bite avoidance, immunisations, and malaria prophylaxis. Information to help with a risk assessment can be found on each Country Information page.
The following information aims to help health professionals to assess and communicate the potential risks associated with COVID-19 infection and allow the traveller to make as informed a decision as possible regarding their travel plans.
Additional NaTHNaC COVID-19 specific information is also available in the following documents: general advice for travellers and COVID-19 resources.
It is particularly important that travellers always check the latest travel advice from the Foreign, Commonwealth & Development Office and any other national guidelines or travel restrictions prior to booking travel, as well as prior to departure.
General considerations
Travellers should be aware of travel advice, government, and public health recommendations for the UK, any transit countries, and all destination countries. Advice and travel restrictions may change quickly, and therefore travellers should stay up to date before, and during travel.
General considerations for all travellers include to [5]:
check the latest general guidance from the Foreign, Commonwealth & Development Office for UK travellers.
check the latest FCDO country-specific travel advice regularly.
ensure appropriate travel insurance.
be prepared to follow the advice of local authorities abroad. Be ready to comply with local isolation, social distancing, or quarantine requirements, and to rely on the local health system.
make sure you have enough medication with you in case you are abroad longer than planned.
be prepared for logistical and financial disruption to your travel.
arrange extra support for family members, dependants or pets who may need care if you are abroad longer than planned.
ensure that you can access all recommended travel services including vaccines and malaria prophylaxis (if required).
Individual factors
Travellers at higher risk of developing serious illness include those who are:
General travel advice for special risk travellers is available from a number of our factsheets listed here. There is additional COVID-19 advice for those with various health conditions available through some charity organisations working with the NHS.
Travellers considered to be at higher risk
Some underlying health conditions put individuals at increased risk of severe COVID-19 disease particularly those considered to be clinically extremely vulnerable. Public Health England 'Green book' also lists other clinical risk groups (see link above).
These lists may not include everyone at higher risk from coronavirus. Other people may be at increased risk, based on clinical judgement and an assessment of their needs. The lists may also be updated as we learn more about the virus [8,9].
COVID-19 vaccination may be considered 'off license' for older children with severe neuro-disabilities who tend to get recurrent respiratory tract infections and who frequently spend time in specialised residential care settings for children with complex needs. Recommendations on vaccinating children with other underlying conditions will be reviewed when additional data is available [6].
Other individuals listed in the priority groups for vaccination include carers, and adults (including younger adults) in long stay nursing or residential care settings and those in occupational groups who are at increased risk of exposure to COVID-19 [6] and those aged over 16 years of age who live with a severely immunosuppressed adult to help limit the transmission of COVID-19 to the immunosuppressed person.
Older travellers
Those aged 70 should check the latest NHS guidance before considering travel. Remember older travellers should also consider other important risks and prevention measures before booking any travel.
Individuals aged 50 years and older will be in the priority groups for COVID-19 vaccination in the UK [6].
Pregnant travellers
The risk to pregnant women and neonates following COVID-19 infection is generally low; more than half of pregnant women who test positive for COVID-19 infection do not have symptoms [6]. However, the risk of pre-term birth is increased two to threefold for those who develop symptoms of COVID-19 infection usually due to medical intervention to help improve the breathing of the mother. A small number of pregnant women can have severe or fatal COVID-19 infection.
Pregnant women with a serious heart condition are considered to be clinically extremely vulnerable (alongside anyone that has a condition that would place them in the high risk category, irrespective of pregnancy) [8].
Pregnant women are more likely to develop severe infection if they are overweight or obese, are of Black and Asian Minority background, have health problems such as diabetes, increased blood pressure, asthma or are 35 years or older [6].
Women who are more than 28 weeks pregnant are advised it is especially important to follow the current coronavirus-related pregnancy NHS advice. More detailed information on pregnancy and coronavirus is available from the Royal College of Obstetricians and Gynaecologists.
All pregnant women who are considering travelling should check the latest NHS guidance on what measures are currently recommended to reduce the risk of COVID-19. If they do decide to travel they should also consider other important risks and prevention measures necessary when travelling before booking any travel.
Black, Asian and Minority Ethnic (BAME) groups
The current evidence is that there is a higher risk of infection and of severe disease in BAME groups in the UK. The reasons for this, and how this is affected by other factors such as environment, occupation, medical conditions, or obesity is unclear. However, consideration should be given to how a travellers ethnicity may increase the risk of severe disease when undertaking a risk assessment.
All individuals, but particularly those who are clinically vulnerable or extremely vulnerable to severe COVID-19 disease, need to consider current UK recommendations and general travel advice to reduce their risk of infection. This may mean considering postponing travel particularly if the individual is considered clinically extremely vulnerable.
Destination related factors
In addition to checking national travel guidance and the FCDO advice, travellers should also consider the risk of exposure to COVID-19 at the destination.
Each country is classified as high, moderate or low risk of exposure to COVID-19 based on currently available information assessed by Public Health England and the National Travel Health Network and Centre. The current category for each country/area can be found on the Country Information page.
HIGH – travellers are advised that there is a high risk of exposure to COVID-19 in these countries/areas. All travellers should carefully consider the risks of exposure to COVID-19 before travel. Those in clinically extremely vulnerable groups should seek advice before travel.


MODERATE – Travellers should carefully consider the risks of exposure to COVID-19 before travel to these countries/areas. This is particularly important for those in the clinically extremely vulnerable groups who may wish to seek advice before travel.


LOW – There are no additional health advisories for these countries/areas, but travellers should be aware of the potential risks and changes in COVID-19 disease patterns.
All travellers are reminded that individuals entering or returning to the UK from these countries/areas may be required to follow additional UK border measures which may include quarantine and COVID-19 testing requirements.
To reduce the risk of spread of new variants of the SARS-CoV-2 virus travel restrictions are in place for some countries. Entry restrictions for the UK are noted on the relevant country pages with links to further information. Some country pages also have special wording regarding outbreaks or clusters of cases which are being carefully monitored by our surveillance teams.
There are also a number of official sources of information on in-country COVID-19 case numbers and fatalities (often reported in both daily and total figures over weeks/months). Those reporting comprehensive global figures include:
When considering the risk of COVID-19 infection at any planned destination, the following should also be considered:
Affected areas in a country
The risk of COVID-19 may vary within a country. Where specific information exists, this may be provided in our Country Information pages. Alternatively, it may be possible to search for national figures on the destination's Department of Health or Ministry of Health website.
In many cases, it will not be possible to identify specific risk areas within a country. In these situations, the degree of risk will be assumed to be uniform in the whole country depending on what information is available.
Transmission levels
It is important to be aware that countries will vary in terms of capacity and methods for surveillance, testing, and reporting of COVID-19 cases and deaths. This can affect the numbers of cases and fatalities being published, and therefore may not be a real-time reflection of ongoing COVID-19 transmission and risk.
As population numbers also vary greatly between countries, so absolute numbers of COVID-19 cases may be hard to interpret in terms of the level of virus transmission.
Preventive advice
Travellers can reduce their chances of being infected or spreading COVID-19 by taking some simple precautions:
Maintain a 2 metre (6 feet) distance between themselves and others. If this is not possible, take additional precautions.
Avoid going to crowded places.
Face coverings should be used as recommended (they may also be a requirement at the destination).
Use handwashing and respiratory hygiene measures including [10]:

washing your hands more often - with soap and water for at least 20 seconds or use a hand sanitiser when you get back to your accommodation, when you blow your nose, sneeze or cough, eat or handle food.
avoid touching your eyes, nose, and mouth with unwashed hands.
avoid close contact with people who have symptoms.
cover your cough or sneeze with a tissue, then throw the tissue in a bin and wash your hands.
Clean and disinfect frequently touched objects and surfaces in your accommodation.

Stay in accommodation and self-isolate if symptoms develop such as a new continuous cough, fever, or loss of, or change to, sense of smell or taste, arrange to have a test following local guidelines (see stay at home guidelines from Public Health England as an example). Have someone bring any essential supplies.
Travellers should seek medical attention by telephone if concerned and follow the directions of the local health authority.
First Published : 18 Jun 2020
Last Updated : &nbsp01 Apr 2021
Back to Top
Preparing for healthy travel
All
Special risk travel/traveller
All