/
/
COVID-19: Vaccines COVID-19: ...
Download as PDF
COVID-19: Vaccines
Information on COVID-19 vaccines in the UK and vaccination programmes worldwide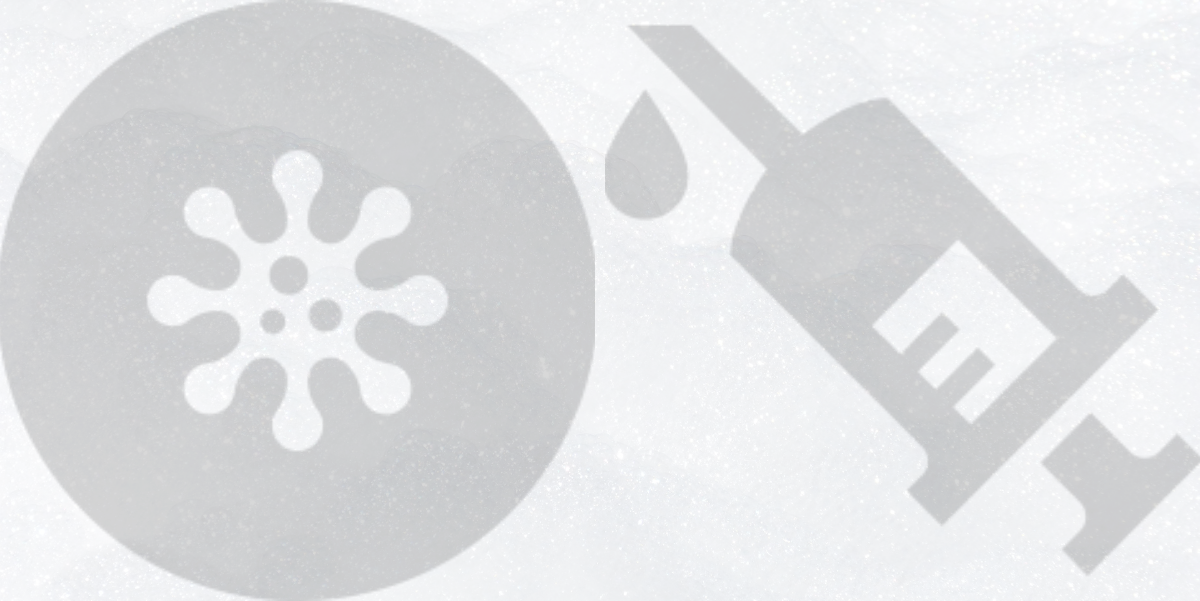 International travel
It is important to know, and be able to demonstrate a record of COVID-19 vaccination status, if you plan to travel internationally. The documentation required for international travel may be different to that required for domestic purposes. See further details on demonstrating COVID-19 vaccine status and information for those living in England, Scotland, Wales or Northern Ireland.
The rules for international travel are subject to change. The Foreign, Commonwealth & Development Office (FCDO) details the current entry requirements of each country including information about screening, self-isolation, vaccination and COVID-19 testing.
Whilst abroad and irrespective of the number or type of COVID-19 vaccines received, travellers should continue to follow the latest guidance on preventive measures such as social distancing, face coverings, good hand, respiratory, and personal hygiene, including following any local requirements.
Vaccines available in the UK
Most COVID-19 vaccines use the spike (S)-protein on the virus surface. The antibodies that develop when the vaccine is administered block the virus entering the cells and therefore protect against COVID-19 infection.
The following vaccines have been authorised for use by the MHRA in the UK:
Pfizer BioNTech COVID-19 vaccine
This vaccine is a nucleoside-modified messenger RNA vaccine (mRNA). The genetic code (mRNA) from the SARS-CoV2 virus is used in the vaccine to enter cells of the person vaccinated to make the target S-protein stimulating the antibody response blocking viral entry into cells.
AstraZeneca COVID-19 vaccine
This vaccine uses a virus that does not cause illness, called a chimpanzee adenovirus (ChAD) to carry the genetic sequence of the SARS-COV S-protein into the cell of the person vaccinated to stimulate the antibody against the S-protein of the virus.
This vaccine is a nucleoside-modified messenger RNA vaccine (mRNA). The genetic code (mRNA) from the SARS-CoV2 virus is used in the vaccine to enter cells of the person vaccinated to make the target S-protein stimulating the antibody response blocking viral entry into cells.
Janssen Ad26.COV2-S [recombinant] COVID-19 vaccine
This vaccine is made up of virus (from the adenovirus family) that has been modified to include DNA that codes for the S-protein on the SARS-CoV-2 virus. The vaccine stimulates an antibody response thereby blocking viral entry in to cells.
All the UK authorised vaccines are considered inactivated (including the non-replicating adenovirus vaccine) [1-3].
The type of vaccine and schedule offered to an individual is dependent on several factors including age, medical history, and vaccine availability. Detailed information is available from UKHSA.
Children and young people
Vaccine is not currently used in those under 12 years in the UK. However, recent trials in children aged 5-11 years, using a reduced 10μg dose of the Pfizer-BioNTech vaccine have shown equivalent antibody response and slightly lower side effects compared to the full adult dose (30μg) in those aged 16-25 years [1]. This has led to approval in the USA.
Children and young people aged 12-17 years who are not in a recognised risk group are now eligible for two doses of age appropriate COVID-19 vaccine. An interval of 12 weeks is preferred from the first dose, although this could be shortened to eight weeks in periods of high incidence or there is concerns about vaccine effectiveness (for example due to a new variant virus) [1]. Limited evidence suggests that countries with longer schedules (eight to twelve weeks) may have a lower rate of myocarditis after the second dose [1].
Those aged 12-15 years in recognised risk groups or living with individuals who are immunosuppressed should receive two doses of Pfizer BioNTech vaccine at an interval of at least eight weeks [1].
Young people aged 16-17 years in a recognised clinical risk group or who work in health and social care should receive two doses of age appropriate vaccine at an interval of at least eight weeks. This includes those who expect to share living accommodation with individuals of any age who are immunosuppressed [1].
Immunosuppressed adults and children aged 12 years and over, see Immunisation against infectious disease, COVID-19, chapter 14a a third primary dose of vaccine may be recommended for those with severely weakened immune system at the time of their first or second dose [1].
Adults
All adults aged 18 or over should be advised to be vaccinated against COVID-19. For two dose primary schedules, in the UK, a minimum interval of eight weeks between doses is usually recommended.
Based on data on extremely rare adverse events following vaccination and current vaccine supply situation, Joint Committee on Vaccination and Immunisation (JCVI) advise a preference for a vaccine other than AstraZeneca to be offered to healthy people under 40 years of age [1]. This advice is specific to the current UK context and may change if there is a change in the epidemiology or an interruption in the supply of the alternative vaccines [1,4].
Priority and clinical risk groups for COVID-19 vaccination
Information about the use of COVID-19 vaccines for those with special health needs including during pregnancy, breastfeeding and those who are immunosuppressed (including those living with someone who is immunosuppressed) is available in Immunisation against infectious disease, COVID-19, chapter 14a.
Primary Vaccination Schedule
It is preferable to use the same vaccine for the first and second dose, as higher rates of side effects have been reported after the second dose in mixed schedules. However, if the same vaccine is not available, it is considered reasonable to give a vaccine which is available, particularly if the individual is at immediate high risk of COVID-19 infection or considered unlikely to attend for vaccination again [1]. There are certain other situations in which it may be appropriate to give a different vaccine to the first, providing there are no contraindications. More information is available in COVID-19 vaccination programme: information for healthcare practitioners [5].
Whilst it is strongly advised that the second dose is given at the recommended interval, an inadvertent or unavoidable delay beyond the interval is unlikely to adversely affect the response to the second dose and longer-term protection. There is no need to restart the course and the second dose should be given as soon as can be arranged (preferably using the same vaccine to complete the course). Timely administration is still encouraged to significantly boost protection and prevent further hospitalisations and deaths [5].
Booster doses
In the UK, all adults aged 18 years or over and those aged 16 and over who are in recognised risk groups or working in health and social care should be offered a booster vaccine [1].
Following the emergence of the Omicron variant, JCVI have now advised accelerating the booster deployment in order of age and risk status. Reinforcing doses should not be given within three months of completion of the primary course [1]. The NHS will contact individuals when it is their turn to have the vaccine. A decision on boosting in those aged under 16 years is still under consideration [1].
Those aged 16 years and over with severe immunosuppression who have not yet received their third dose may be given their third dose now to avoid further delay. A further booster dose (fourth dose) can be given in three months, in line with the clinical advice on optimal timing [1].
Pfizer-BioNTech vaccine is preferred as a booster dose irrespective of the vaccine used for the primary course. As an alternative, a half dose (50μg) of the Moderna COVID-19 vaccine may be offered as it appears to give very good immune responses and is expected to have a lower rate of side effects (including myocarditis) than a full dose [1]. Where mRNA vaccines are not suitable, for example domiciliary vaccination for housebound patients, vaccination with AstraZeneca vaccine may be considered in those who were primed with the same vaccine. In exceptional circumstances, persons aged 40 years or over who received an mRNA COVID-19 vaccine previously may be offered a booster dose of AstraZeneca Vaxzevria following a decision by a health professional on a case by case basis [1].
Co-administration with other vaccines
Based on current information about these COVID-19 vaccines, there is little evidence of safety concerns with co-administration with other inactivated vaccines, although attribution of any adverse effects may be more difficult. As the current COVID-19 vaccines in the UK are considered inactivated, where individuals in an eligible cohort present having received another inactivated or live vaccine, COVID-19 vaccination should still be given. The same applies for other live and inactivated vaccines where COVID-19 vaccination has been received first or where a patient presents requiring two vaccines. It is generally better for vaccination to proceed to avoid any further delay in protection and to avoid the risk of the patient not returning for a later appointment. An exception to this is shingles vaccination, where ideally a 7-day interval should be observed as there is potential for an inflammatory response following COVID-19 vaccine to interfere with the response to the live virus shingles vaccine in older population and potential difficulty of attributing systemic side effects to the newer adjuvanted shingles vaccine [1].
Contraindications and precautions to COVID-19 vaccination
There are very few individuals who cannot receive the Pfizer-BioNTech, AstraZeneca or Moderna COVID-19 vaccines. Information on the Janssen vaccine will be updated once published.
Contraindications:
The following are relative contraindications:
Confirmed previous systemic allergic reaction (including immediate-onset anaphylaxis) to:
a previous dose of the same COVID-19 vaccine [see also Adverse Reactions]
any components of the vaccine e.g. polyethylene glycol (Pfizer vaccine), polysorbate 80 (AstraZeneca vaccine)
Detailed information about contraindications and where medical supervision in a hospital setting maybe appropriate is available in Immunisation against infectious disease Chapter 14a.
For further details see flow chart for managing patients who have allergic reactions to a previous dose.
The following are considered contraindications for receiving the AstraZeneca COVID vaccine and these individuals may be offered an alternative COVID-19 vaccine:
A history of cerebral or other major blood clots occurring with low levels of platelets after their first vaccine dose of the AstraZeneca COVID-19 vaccine.
A history of heparin-induced thrombocytopaenia and thrombosis (HITT or HIT type 2) [6].
A history of capillary leak syndrome [1].
A history of thrombosis without low platelet levels including antiphospholipid syndrome is not a contraindication to AstraZeneca COVID-19 vaccine [1].
COVID-19 vaccine guidance is subject to regular revisions, check up to date guidance for health practitioners on GOV.UK.
Precautions:
If acutely unwell, postpone vaccination until fully recovered.
Vaccination of individuals who may be infected or asymptomatic or incubating COVID-19 infection is unlikely to have a detrimental effect on the illness. However, vaccination should be deferred in those with confirmed infection to avoid confusing the differential diagnosis. As clinical deterioration can occur up to two weeks after infection, ideally vaccination of adults should be deferred until clinical recovery to around four weeks after onset of symptoms or four weeks from the first confirmed positive specimen in those who are asymptomatic.
In younger people, protection from natural infection is likely to be high for a period of months and vaccination in those recently infected may increase the chance of side effects. Therefore, vaccination should ideally be deferred until at least twelve weeks from onset (or sample date) in children and young people under 18 who are not in clinical risk groups [1].
Having prolonged COVID-19 symptoms is not a contraindication to receiving COVID-19 vaccine, but if the individual is seriously debilitated, still under active investigation, or there is evidence of recent deterioration, deferral of vaccination may be considered to avoid incorrect attribution of any change in the person's underlying condition to the vaccine [1].
For children and young people who developed paediatric multisystem inflammatory syndrome temporally associated with COVID-19 infection (PIMS-TS) and then become eligible for vaccination, current advice suggests that an interval of 12 weeks should be observed, although earlier administration can be considered in those at risk of infection and/or who are fully recovered [1].
No safety concerns have been noted from vaccinating those with past COVID-19 infection or detectable COVID-19 antibodies [1].
Adverse reactions
Local reactions at the injection site are common and other symptoms including fever, muscle and joint aches, fatigue and headache are reported with these vaccines. Following COVID-19 vaccination, a mild fever, which usually resolves within 48 hours, is a common, expected reaction and isolation is not required unless COVID-19 is suspected.
Thrombosis (blood clots)
There have been reports of individuals developing thrombosis following COVID-19 vaccination. Such individuals should complete the course with the same vaccine, unless they have experienced anaphylaxis and or an episode of thrombosis with low levels of platelets (thrombocytopaenia) [1].
Vaccinated individuals should be advised to seek immediate medical attention if they develop new symptoms from around 4 days to 4 weeks after vaccination such as:
new onset of severe headache, which is getting worse and does not respond to simple painkillers
an unusual headache which seems worse when lying down or bending over, or may be accompanied by blurred vision, nausea and vomiting, difficulty with speech, weakness, drowsiness, confusion, or seizures
new onset of unexplained pinprick bruising or bleeding
shortness of breath, chest pain, leg swelling or persistent abdominal pain [6].
Myocarditis and Pericarditis (inflammation of parts of the heart)
There are extremely rare reports of cases of myocarditis and pericarditis after COVID-19 vaccines [1,7]. The reporting rate appears to be highest in young males and shortly after the second dose [1]. The events are typically mild, with individuals usually recovering within a short time with standard treatment and rest. People are advised that the risk of recurrence is yet to be determined. Subsequent doses should be deferred pending further investigation and careful consideration of COVID-19 risk of complications following infection and risk of recurrence of myocarditis or pericarditis following booster doses with Pfizer COVID-19 vaccine [1].
Guillain Barré syndrome
A very small number of cases of Guillain-Barré syndrome (GBS) have been reported after Pfizer-BioNTech, Janssen, Moderna and AstraZeneca COVID-19 vaccines [8]. Rates appear to be higher than background rates for GBS within six weeks of AstraZeneca COVID-19 vaccination (5.6 extra cases of GBS per million doses) following the first dose [1]. There is no evidence of a higher rate of GBS in those with a previous episode of GBS and completion of full COVID-19 vaccine schedule is favourable even if diagnosis was made after a first vaccine dose [1, 8].
Extremely rare reports of capillary leak syndrome have been reported after AstraZeneca vaccine in individuals with a prior history. Those with a history of capillary leak syndrome should be carefully counselled about the risks and benefits of vaccination and may be offered an alternative product [1].
Detailed information about adverse reactions following COVID-19 vaccination is available in Immunisation against infectious disease Chapter 14a.
As with all medicines and vaccines in the UK, the MHRA monitor COVID-19 vaccines on an ongoing basis to ensure their benefits continue to outweigh any risks. Regular reviews and recommendations on the use of the vaccines are published.
As COVID-19 vaccines are labelled with a black triangle, all adverse reactions occurring in individuals of any age after vaccination should be reported to the MHRA using the Yellow Card Scheme. A summary of the reports are published on the GOV.UK website.
Falsified COVID-19 vaccines
The World Health Organization has identified falsified COVID-19 vaccine as posing a serious risk to global public health [9]. Substandard and falsified medical product alerts are published by the WHO.
Global COVID-19 vaccination programmes
There are a number of COVID-19 vaccines in clinical trials and preclinical development according to the World Health Organization.
As of 29 October 2021, there are 23 vaccines being offered for general use worldwide as outlined below.
List of vaccines in use worldwide
| | | |
| --- | --- | --- |
| SN | Vaccine | Status |
| 1 | Pfizer-BioNTech* (Comirnaty®) | Approved in several countries |
| 2 | Moderna* (Spikevax®) | Approved in several countries |
| 3 | Gameleya (Sputnik V) | Approved in several countries |
| 4 | Oxford AstraZeneca* (Vaxzevria®) | Approved use in several countries |
| 5 | Ad5-nCorV (CanSinoBio) | Limited use in China |
| 6 | BBIBP-CorV (SinoPharm - Beijing) | Approved in China, UAE, Bahrain and Egypt |
| 7 | Vector Institute | Early use in Russia |
| 8 | SinoVac (CoronaVac) | Approved in China, Brazil and other countries |
| 9 | Inactivated Vero Cell (SinoPharm - Wuhan) | Limited use in China, UAE and emergency use in other countries |
| 10 | Bharat Biotech (Covaxin) | Approved in India, Iran, Mexico and other countries |
| 11 | Ad26.COV2-S (Janssen/Johnson and Johnson*) | Approved in several countries |
| 12 | TAK-919 Takeda | Limited use in Japan |
| 13 | Vaxine/CinnaGen Co (SpikoGen) | Approved in Iran |
| 14 | Shifa Pharmed Co (COVIran Barekat) | Approved use in Iran |
| 15 | Zydus Cadila (ZyCoV-D) | Approved in India |
| 16 | FBRI (EpiVacCorona) | Early use in Russia |
| 17 | Anhui Zhifei Longcom (ZF2001) | Approved in China, Indonesia, and Uzbekistan |
| 18 | CIGB-66 (Abdala) | Approved in Cuba, Nicaragua, Venezuela and Vietnam |
| 19 | Chumakov Center (KoviVac) | Approved in Russia only |
| 20 | Gamaleya (Sputnik Light) | Approved in several countries |
| 21 | Kazakhstan RIBSP (QazVac) | Approved in Kazakhstan and Kyrgyzstan |
| 22 | MVC-COV1901 (Medigen) | Approved in Taiwan |
| 23 | SARS-CoV-2 (Vero Cells) | Approved in China |
*Indicate UK approved vaccines


Global COVID-19 vaccination programmes are available on WHO Coronavirus (COVID-19) Dashboard.
First Published : 08 Dec 2020
Last Updated : &nbsp01 Dec 2021
Back to Top
Preparing for healthy travel
All
Special risk travel/traveller
All