/
/
COVID-19: Testing and demonstr... COVID-19: ...
Download as PDF
COVID-19: Testing and demonstrating status for international travel
Information on testing, including testing following recent COVID-19 infection and demonstrating COVID-19 status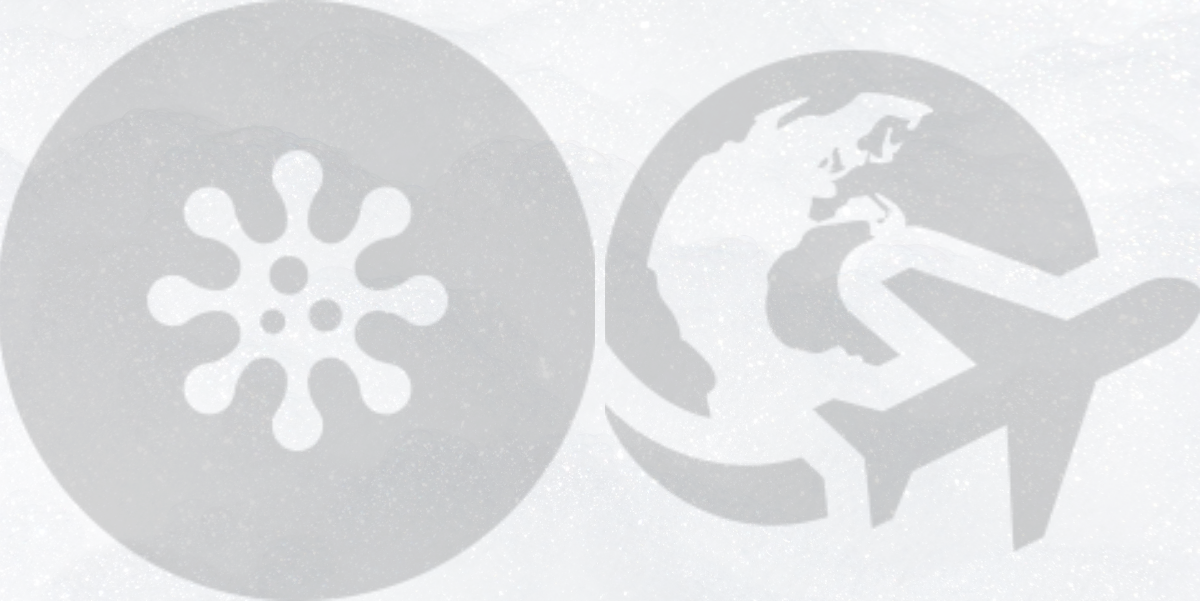 The UK Government has removed the COVID-19 international travel restrictions for passengers entering the UK. However, other countries are at different stages in the pandemic and many still have travel restrictions and testing requirements in place.
The Foreign, Commonwealth & Development Office (FCDO) details current entry requirements for countries worldwide, including information about COVID-19 testing. These requirements can change at short notice.
The NHS service should not be used for those needing a test for international travel (a fine may be imposed if an NHS test result is used this way). COVID-19 testing for international travel purposes is only available as a private service.
COVID-19 tests in the UK
A number of tests for COVID are available; these can determine if:
COVID-19 infection is present at the time the test was performed. These include:
Nucleic acid amplification tests e.g. polymerase chain reaction (PCR) test: this detects genetic material of the virus.
Antigen test: this detects material (antigen) of the virus usually a surface protein e.g., Lateral Flow Device (LFD) test.
COVID-19 antibody is present from a blood test suggesting past infection, but not necessarily immunity to further exposure to COVID-19 infection.
Many different tests are in use or being evaluated. These include samples taken with swabs from the back of the throat and nasal passages, or saliva samples. Test results may provide results within minutes or require processing in a laboratory accredited by the United Kingdom Accredited Service.
A CE mark on a COVID-19 test kit shows that it is fit for the purpose and meets legal requirements relating to safety. The CE mark has been replaced by the UKCA (UK Conformity Assessed).
Limitations of COVID-19 tests
No test is 100% reliable, even those with valid CE or UKCA marks. Results are only valid at the time they are taken. More details about this are available from the Medicines and Healthcare products Regulatory Agency.
COVID-19 testing before travel from the UK including testing following recent infection
Some countries require proof of recent COVID-19 testing prior to entry, or require travellers to take one or more tests on arrival. Travellers should check the Foreign, Commonwealth & Development Office (FCDO) foreign travel advice (see the summary, coronavirus, and entry requirements sections for details). As rules can change at short notice, travellers should subscribe to FCDO for destination updates.
The UK-based embassy of the destination country can also be contacted if further details are required.
When arranging a test, travellers should check the exact requirements of the country (or countries) they are travelling to and consider the time it will take to process the test and get the result. A charge will be made for testing and any medical certificate confirming a negative COVID-19 test.
The rules for children may differ depending on their age and travel destination requirements.
Certain countries may accept evidence of previous COVID-19 infection once a specified time has passed since the traveller tested positive for this virus, and/or can demonstrate they have immunity following infection, and/or have proof of recovery. However, many countries do not; travellers must check the rules for their destination and for the UK on return should testing requirements be reintroduced.
Following natural infection, the PCR test can remain positive for up to three months, but the average is around 17 days [1, 2]. Travellers who have recently recovered from COVID-19 but are no longer infectious could consider using an antigen test e.g. a lateral flow device (LFD) test where a choice of test is allowed under a country's COVID-19 testing for travel rules. LFD tests have a lower sensitivity than the nucleic acid tests e.g. PCR, so they are less likely to return a positive result from a historic infection and after completing required self-isolation [1]. Countries may specify minimum standards for the COVID-19 tests so travellers must check the details carefully.
Demonstrating COVID-19 status for travel purposes
The NHS COVID Pass (or equivalent in Scotland and Northern Ireland) is available to demonstrate COVID-19 status (test results and vaccination details) for travel abroad.
The UK has linked with the EU Gateway, so the NHS COVID-19 pass can now be scanned to allow for outbound travel, but also for domestic use across the EU and a number of other countries. This will enable access to venues requiring proof of vaccination e.g. restaurants, theatres and clubs.
The Foreign, Commonwealth & Development Office (FCDO) details the domestic requirements in each country regarding necessary documentation.
England
To demonstrate COVID-19 status, residents in England, can access their NHS COVID Pass through the NHS website or via the NHS App where any of the following apply:
A full course of an approved COVID-19 vaccine is completed in England or with an eligible vaccination overseas.
Proof of natural immunity shown by a positive PCR test result for COVID-19, lasting for 180 days after the date of the positive test and following completion of the self-isolation period is available.
Participated in a clinical trial and were told you received a full course of vaccine (includes the Novavax vaccine trial).
Adults and children aged 12 or over can get an NHS COVID Pass for travel. Fully vaccinated children aged 12 to 15 can also request an NHS COVID Pass letter for international travel. A person with legal responsibility for a child aged 12 to 15 (such as a parent or guardian) can also request the letter on their behalf [3].
A booster dose of COVID-19 vaccination will show on the NHS COVID Pass within five days. A COVID Pass for travel will show a 2D barcode for the full course of vaccinations and any booster doses [3].
Information can be accessed in a range of alternative formats and translated versions are available. Travellers who cannot access the internet or do not have a smartphone, and know their planned destination requires COVID-19 vaccination status, can call the NHS helpline on 119 to request a letter be posted to their home address.
Alternatively, a letter can be requested through the NHS website. Audio, Braille and large print version of this NHS COVID Pass letter are available via the NHS website or by calling 119. A video in British Sign Language about the NHS COVID Pass letter for travel is also available.
Residents in England who had their COVID-19 vaccines overseas can register their vaccination with the NHS. Details will be recorded on the National Immunisation Management System. Guidance on the registration procedure is available from the Department of Health and Social Care.
Scotland
If COVID-19 vaccinations were received in Scotland, the NHS Scotland COVID Status app can be used by those aged 16 years or older to demonstrate COVID-19 status for international travel. Alternatively, for those aged 12 years or over, a printed copy of vaccination status can be accessed from NHS Inform Scotland online [sign in required] or by phoning the COVID-19 Status Helpline 0808 196 8565.
Travellers under 16 years can request a copy by phoning the COVID Status Helpline on the above number, but should not use the app.
Wales
Individuals aged 16 years or older in Wales, who have received a full course of an approved COVID-19 vaccine, can access their NHS COVID Pass through the Welsh Government website. Those who are unable to access the digital NHS COVID Pass, or require a bilingual certificate, can request a paper COVID Pass by calling 0300 3035667.
Northern Ireland
Department of Health, Northern Ireland has introduced an automated method for citizens who have received both their COVID-19 vaccinations in Northern Ireland to apply for COVID vaccination certification.
Some people are unable to have the COVID-19 vaccine and can apply for this to be recognised for an NHS COVID Pass.
Each country worldwide decides whether those with a medical exemption qualify for relaxed border measures.
Returning to the UK
Travellers entering the UK no longer need to demonstrate their COVID-19 status, take tests or complete a passenger locator form [4]. However, the Government continues to monitor and track potential new variants and maintain a range of contingency measures in reserve, which would enable it to take action to delay any future harmful variants of COVID-19 entering the UK should the need arise.
Travellers should check regularly to ensure they have up to date information on entering the UK.
Resources
First Published : 10 Dec 2020
Last Updated : &nbsp25 Apr 2022
Back to Top
Preparing for healthy travel
All
Special risk travel/traveller
All