/
/
Chikungunya: Spain Chikungunya: Sp...
05 Aug 2015
Chikungunya: Spain
The first case of locally acquired chikungunya virus infection is reported in Gandía, mainland Spain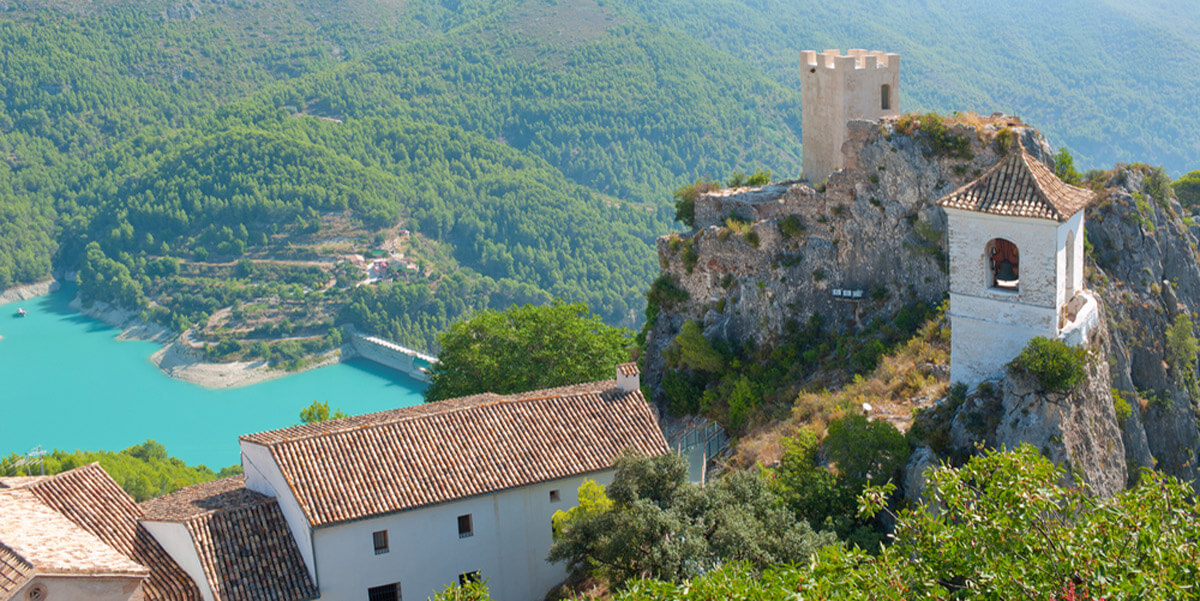 On 31 July 2015, public health authorities in Valencia, Spain reported a confirmed case of chikungunya virus (CHIKV) [1]. The case, who has now recovered, is a sixty year old man who lives and works in Gandía, Valencia. He developed symptoms four days into a trip to France, however, public health officials suggest the infection was acquired before leaving for France as the typical incubation period for CHIKV infection is 4-7 days. This is the first reported autochthonous (locally acquired) case of chikungunya reported in Spain.
In addition, as of 12 July 2015, 86 cases of imported CHIKV infection have been reported in Spain, of which 18 have been reported in Valencia [1]. Epidemiological investigations are underway by the public health authorities in Spain, including case detection, entomological surveillance and vector control.
CHIKV is transmitted by Aedes species mosquitoes. Aedes albopictus are distributed throughout Europe and neighbouring countries. Mosquito populations have become established in a number of countries including Albania, Bosnia & Herzegovina, Bulgaria, Croatia, France (including Corsica), Greece, Italy (including Sardinia and Sicily), Malta, Monaco, Montenegro, San Marino, Serbia, Slovenia, Spain, Switzerland, Turkey and Vatican City.
Aedes aegypti has recently become established in Madeira, and has been reported in Georgia and the Netherlands [2].
The first cases of CHIKV infection in Europe were reported from Italy in 2007 [3] and France in 2010 [4]. Because the right mosquito and environmental conditions are present in Europe, particularly during the summer months, the region is highly susceptible to introduction and spread of the virus [2, 5] and further cases in Europe are possible.
Infection with the virus may not result in symptoms; where symptoms occur there can be sudden onset of fever, headache, myalgia (muscle pain) and arthralgia (joint pain). After two to three days, a generalised rash can develop. Most cases recover in three to five days. However, up to 10% of cases experience arthritis, chronic joint pain and fatigue.
Complications of CHIKV infection can include hepatitis (inflammation of the liver), myocarditis (inflammation of the heart muscle) and nervous system and eye disorders. Treatment is supportive [6].
Advice for travellers
There is no vaccine or chemoprophylaxis available to prevent CHIKV infection. You should take insect bite avoidance measures when travelling to outbreak affected areas. Aedes mosquitoes are most active during daylight hours. Particular vigilance with bite avoidance should be taken around dawn and dusk. High mosquito numbers following wet weather may increase the risk of disease transmission[7].
You are advised to check the Outbreak Surveillance Section for further information on confirmed and suspected CHIKV outbreaks, including country specific CHIKV case reports.
Advice for health professionals
CHIKV does not occur in the UK, but a number of cases are reported each year in travellers returning from endemic areas. In 2014, the majority of cases (88%) were acquired on trips to the Caribbean and South America where CHIKV has recently become endemic following emergence of the virus in the Caribbean in December 2013 [5,6]. This is in contrast to previous years, where the majority of UK cases were associated with travel to South and South East Asia [8].
Health professionals should be aware of the possibility of CHIKV in febrile travellers who have recently visited affected areas, including the southern regions of Spain and France on the Mediterranean coast where the vector for CHIKV is present. If a case is suspected, appropriate samples should be sent for testing (including a full travel and clinical history, with relevant dates) to the Public Health England, Rare and Imported Pathogens Laboratory.
The Imported Fever Service, Public Health England is also available to local infectious disease physicians or microbiologists, if specialist advice is needed on: 0844 778 8990[5]
Resources
Generalitat Valencia. La Conselleria de Sanitat Universal i Salut Pública. La Conselleria de Sanitat Universal i Salut Pública informa de un caso de Chikungunya en Gandia. [Accessed 4 August, 2015]
European Centre for Disease Prevention and Control (ECDC). Annual epidemiological report 2014: emerging and vector-borne diseases 2014. [Accessed 4 August 2014]
Angelini R, Finarelli AC, Angelini P, Po C, Petropulacos K, Macini P, et al. An outbreak of chikungunya fever in the province of Ravenna, Italy. Euro Surveill. 2007 Sep; 12, E 0709906.
Grandadam M, Caro V, Plumet S, Thiberge JM, Souarès Y, Failloux AB, et al. Chikungunya virus, southeastern France. Emerg Infect Dis. 2011 May;17(5):910-3.
European Centre for Disease Prevention and Control. Rapid Risk assessment. Chikungunya outbreak in Caribbean region. 25 June 2014. [Accessed 4 August 2015]
Frank C, Höhle M, Stark M, Lawrence J, More reasons to dread rain on vacation? Dengue in 42 German and United Kingdom Madeira tourists during autumn 2012. Eurosurveillance. 2013; 18: 14.
Back to Top