/
/
Recurrence of Ebola Virus Disease: Liberia Recurrence of ...
06 Jul 2015
Recurrence of Ebola Virus Disease: Liberia
Recurrence of Ebola Virus disease (EVD) in Liberia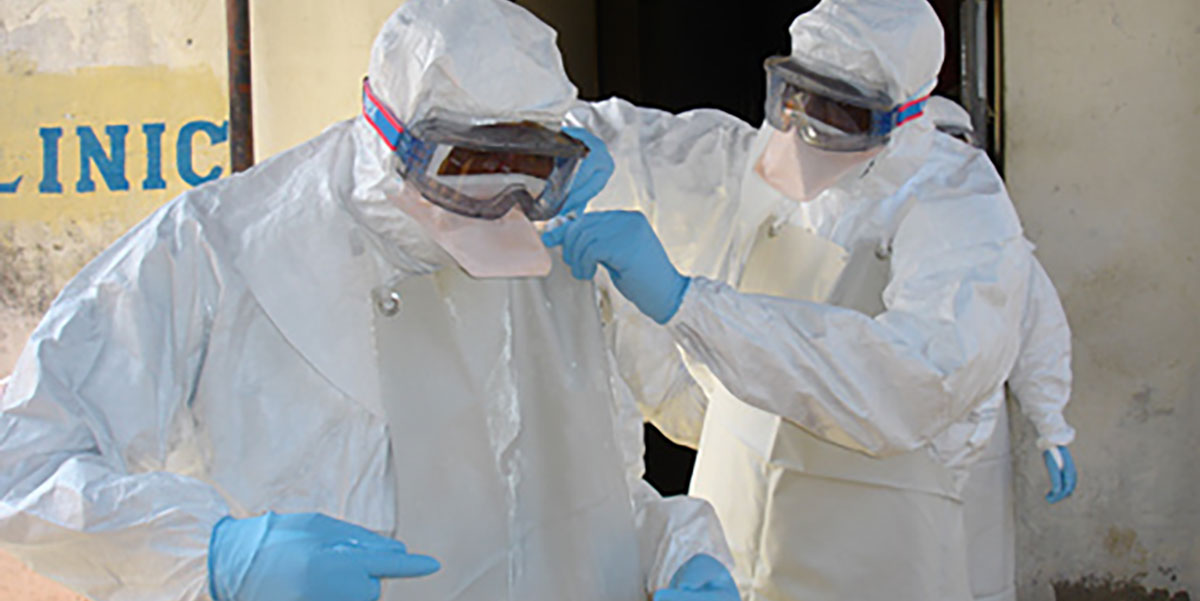 This updates the News as of 9 January 2015
Liberia has reported recurrence of Ebola Virus Disease (EVD) since it was declared free of the disease on 9 May 2015. A post-mortem swab taken from a 17-year-old male (through routine surveillance), who died in Margibi County on 28 June 2015, tested positive for EVD on 29 June. As of 3 July, 174 contacts have been identified, of which three have subsequently been confirmed with EVD and are currently being treated in an Ebola treatment centre [1-3].
Currently low level EVD transmission continues in Guinea and Sierra Leone.
Global situation
As of 1 July 2015, the World Health Organization (WHO) has reported a total of 27,550 confirmed, probable and suspected cases of EVD, including 11,235 deaths [2].
In the countries with widespread and intense transmission, a total of 874 health care workers (HCW) have developed the disease and 509 have died [2].
A total of ten countries have reported EVD cases associated with this outbreak (Guinea, Liberia, Sierra Leone, Mali, Nigeria, Senegal, Spain, the UK, the United States and Italy). However, the vast majority of cases have been reported from Guinea, Liberia and Sierra Leone.
The introduction of an EVD case into unaffected countries remains a risk for as long as cases are reported in any country. The risk of EVD spreading between affected countries and into countries sharing borders with Guinea and Sierra Leone will remain as long as transmission continues in these countries due to frequent cross-border movement of people and insufficient EVD surveillance at some border crossings[2; 4].
Control measures are in place in affected countries to prevent the exportation of cases.
Weekly epidemiological situation updates can be accessed from the Public Health England (PHE) website [4], and the WHO.
Advice for travellers
To date, three EVD cases associated with this outbreak have received care in the UK; two who were medically evacuated for clinical care after diagnosis in Sierra Leone and one imported case in a healthcare worker (HCW) who had recently returned from Sierra Leone [5].
Overall, the risk of EVD being imported into the UK continues to be very low. The risk of transmission occurring within the community in the UK is, and is expected to remain negligible due to the range of robust measures that have been put in place. There is a diminishing likelihood that further cases will occur in the UK [5].
All travellers are advised to check FCO updates on a regular basis for more information on travel restrictions, safety, security and border measures in affected countries in West Africa:
Resources
Back to Top