/
/
Lassa fever on the increase in... Lassa fever on ...
Download as PDF
14 Mar 2018
Lassa fever on the increase in West Africa
Advice for travellers to Nigeria and the West African region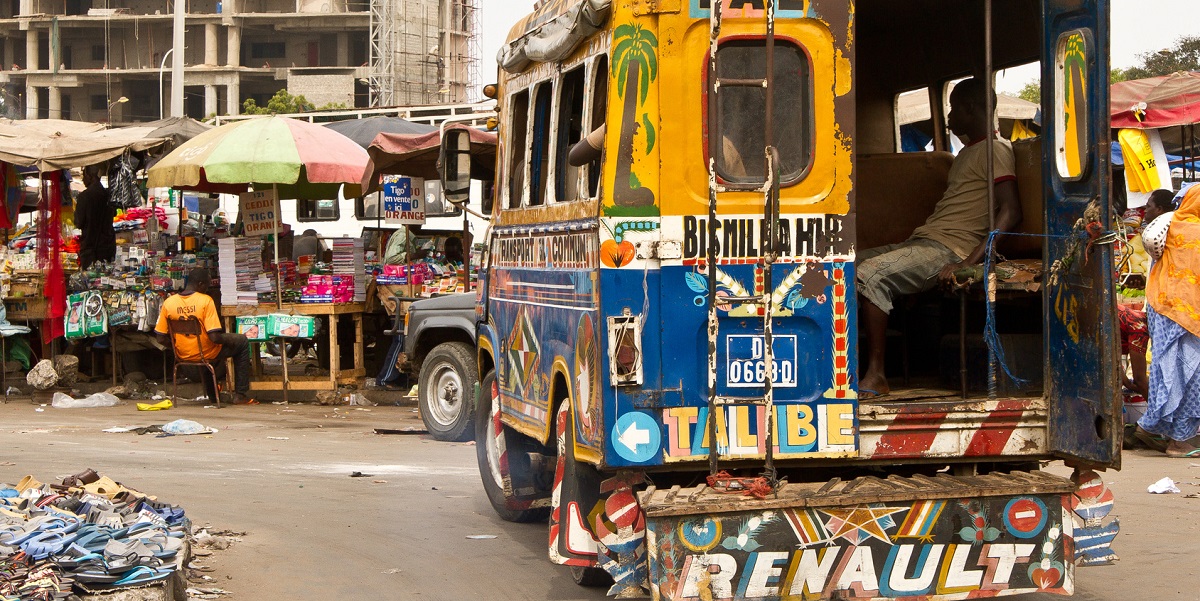 An increase in Lassa fever cases has been reported in West Africa, with an outbreak currently reported in Nigeria and cases in Benin, Ghana, Guinea, Liberia, and Togo [1-4].
Lassa fever is an acute viral haemorrhagic fever caused by Lassa virus, a member of the Arenavirus family. It is endemic in Benin, Ghana, Guinea, Liberia, Mali, Nigeria, Sierra Leone and Togo [1]. In recent years, evidence of infection in the Central African Republic, Senegal and other African countries that share borders with highly endemic countries has been reported [5].
Lassa virus is present in wild multimammate rats, which shed the virus in their urine and droppings. These rats are common in rural areas of tropical Africa and often live in/around homes. Lassa fever usually spreads to humans when broken skin or external mucous membranes (mouth, nose and eyes) are contaminated with rat urine and/or droppings. Person to person transmission can occur after direct contact with body fluids of infected individuals, usually in hospital or healthcare settings [5].
Lassa fever is mild or asymptomatic in 80% of cases, but can cause severe illness and is fatal in up to three percent of patients. Incubation period is usually between seven and 10 days, with a maximum of 21 days. Initial symptoms include; fever and shivering, headache, general aching, tiredness and a sore throat. Nausea, vomiting, diarrhoea and coughing can also occur. White or yellow patches, and occasionally shallow ulcers, may appear on tonsils and throat. As illness progresses, body temperature can rise significantly. Brain inflammation, oedema, kidney and circulatory failure may then follow. In severe disease bleeding into the skin, mucous membranes and deeper tissues occurs, usually leading to death [5].
As of 11 March 2018, the Nigeria Centre for Disease Control has reported 1386 suspected Lassa fever cases (365 confirmed, 9 probable, 988 and 24 awaiting laboratory results) with 114 deaths in 19 states: Anambra, Bauchi, Benue, Delta, Federal Capital Territory, Ebonyi, Edo, Ekiti, Gombe, Imo, Kaduna, Kogi, Lagos, Nasarawa, Ondo, Osun, Plateau, Rivers and Taraba [6].
The World Health Organization has described this as the largest outbreak of Lassa fever ever reported in Nigeria, based on confirmed case numbers. They advise that widespread confirmed cases and porous borders with other countries indicate a risk of spread nationally, and to neighbouring countries. A public health emergency response has been implemented, including enhanced surveillance [1].
Lassa fever is not endemic in the United Kingdom (UK) and imported cases are extremely rare. Since 1980, a total of eight confirmed cases have been reported in UK travellers who visited endemic countries. There is no evidence of spread of Lassa fever in the UK from any of these cases [5].
Advice for travellers
There is no vaccine to protect against Lassa fever. If you are travelling to risk countries, avoid contact with rodents (rats, mice etc), their urine and droppings. This includes storing food in rat proof containers, controlling rat populations by clearing rubbish and preventing access into buildings. Risk to travellers is considered to be very low [5].
Advice for health professionals
People living in endemic areas of West Africa with high rodent populations are most at risk. Imported cases rarely occur elsewhere in the world and are almost exclusively in those working in endemic areas in high risk occupations such as medical or aid workers [5].
The UK has specialist guidance on the management (including infection control) of patients with viral haemorrhagic fevers, including Lassa. Clinicians who suspect a case of Lassa fever in an individual who has recently travelled to a Lassa fever endemic area should consult the Advisory Committee on Dangerous Pathogens guidance for the management of viral haemorrhagic fever. This includes infection control and prevention advice for staff [7].
Public Health England (PHE) has specialised laboratory facilities to provide a definitive diagnosis at the Rare and Imported Pathogens Laboratory PHE Porton. RT-PCR for nucleic acid detection, virus isolation or antibody detection methods are used to diagnose Lassa fever. See VHF sample testing advice.
Health workers should use personal protection measures when caring for suspected Lassa fever cases. Avoiding contact with bodily fluids of an infected patient prevents person to person spread. In healthcare settings these infection control measures include:
Special barrier nursing procedures
VHF isolation precautions to isolate infected patients
Protective clothing for all patient contact
After recovery patients are only infectious via semen and urine and must avoid sex for three months [5].
Travellers and health professionals can also use the TravelHealthPro Outbreak Surveillance database to check current outbreak details.
Resources
Back to Top