/
/
COVID-19: general advice for t... COVID-19: gener...
Download as PDF
24 Dec 2021
COVID-19: general advice for travellers
Advice for travellers from the UK on travel abroad during the COVID-19 pandemic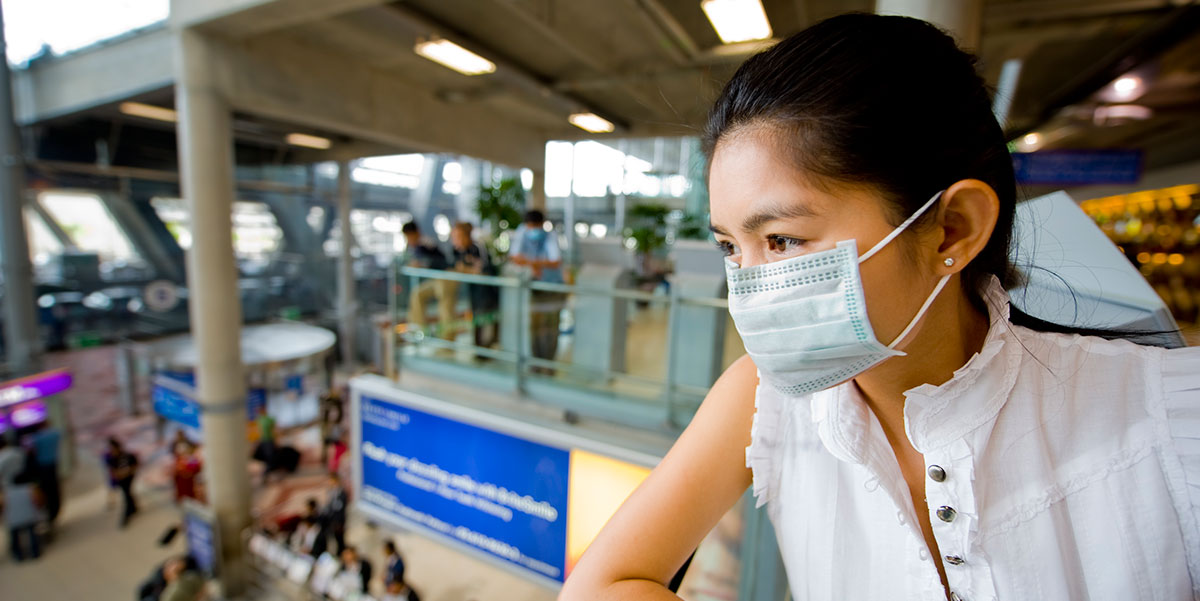 This updates the news item of 10 December 2021
Travel abroad continues, but disruption remains a risk, as border closures, movement restrictions or quarantine rules can be introduced at short notice. Travellers should plan carefully and be prepared to stay overseas longer if required.
The UK red list of countries and territories continues to be reviewed. Countries and territories may be added, and travel restrictions may be imposed at any time, to protect UK public health. Details on the rules for travel to England from red list countries are available on GOV.UK.
The rules for travel to England from countries not on the red list will depend on age and the vaccination status of the person travelling.
The rules may differ for travel to Wales, Scotland and Northern Ireland.
All travellers, particularly those at higher risk of severe COVID-19 infection, should carefully consider their personal situation and risks of COVID-19 before travel, continue to follow current UK guidance, and ensure they are up to date with their COVID-19 vaccination courses and boosters as recommended in the UK vaccination programme.
Advice for travellers
The national rules and restrictions relating to travel and COVID-19 may differ for England, Wales, Scotland and Northern Ireland.
The passenger COVID-19 charter provides guidance on rights, responsibilities, and reasonable expectations regarding international travel whilst COVID-19 measures remain in place. The UK Government guide: Travel abroad: step by step; explains all the requirements to help UK residents plan safe international travel.
General advice for preventing spread of COVID-19
Ensure you are up to date with your COVID-19 vaccination course and booster as recommended in the UK vaccination programme.
Wash your hands often with soap and running water for at least 20 seconds. Use an alcohol-based hand sanitiser that contains at least 60% alcohol if soap and water are not available. This is particularly important after taking public transport or being in a public space.
Avoid touching your eyes, nose, and mouth with unwashed hands. Clean and disinfect frequently touched objects and surfaces in the home and work environment.
Cover your cough or sneeze with a tissue, then throw the tissue in a bin and wash hands with soap and water.
Open windows/doors to let fresh air in when sharing a space with others.
Use face coverings as required for example in the airport and on public transport. Face coverings do not replace social distancing and hygiene measures; you still need to take all other recommended precautions.
Follow social distancing guidelines (also referred to in some countries as physical distancing).
Avoid close contact with anyone who is sick where possible.
Before Travel
Keep up to date with the latest official advice offered by the country you are departing from and travelling to. All countries may impose travel restrictions without notice.
Check current travel health recommendations on our Country Information pages.
Most countries worldwide now present a potential risk of exposure to COVID-19 for travellers. Each country has been categorised according to:
the risk that travel presents to individual travellers.
the risk that travel presents to UK public health.
If you need travel health advice, vaccines or malaria medication, speak to your GP, practice nurse, pharmacist or travel clinic.
The Foreign, Commonwealth & Development Office (FCDO) provides guidance on COVID-19 and other risks overseas [1]. Check FCDO travel advice for your destination. Check entry restrictions, screening and quarantine requirements on arrival. You can also subscribe to destination email updates. Contact the UK-based embassy of the country you are travelling to if you need more information.
Make arrangements for any COVID-19 tests required. Tests may be required before and/or on arrival in the country you are visiting, prior to return departure and/or after your arrival back in England, Wales, Scotland or Northern Ireland.
Carry an official record of any test results you have; you may be asked for these at check in, border controls and at other times during your trip. Information about COVID-19 testing and travel is available here: COVID-19: Testing for international travel purposes.
Obtain UK proof of COVID-19 vaccination if required for your trip. You may be asked for this at check in, border controls and at other times during your trip. Vaccine documentation needed for international purposes may differ from documentation requirements for domestic purposes.
Plan for any possible delays to your return home and the financial implications or practical arrangements you may need to make. Ensure you have extra supplies of any medication or medical equipment you need in case of delays such as having to self-isolate overseas. Remember to carry copies of prescriptions and carry medication in your hand luggage. You may also wish to carry a back-up copy of your COVID-19 vaccine or test certificates.
Check any impact COVID-19 may have on your travel insurance, including medical repatriation costs for illness abroad or any travel restrictions. If you need to quarantine or self-isolate, you will be expected to do this in the country you are in. Travel insurance may be compromised if you extend your trip or travel abroad against UK Government advice. The Association of British Insurers (ABI) provides information on COVID-19 travel insurance implications.
Contact your airline, tour operator, cruise line or other transport and accommodation providers for up-to-date information on your itinerary and travel plans. Check what the rules are for reducing transmission of COVID-19 infection. Guidance measures recommended aboard aircraft have been published [2, 3]. See also the International Air Travel Association (IATA).
During travel (and at your destination)
You should adhere to the requirements of the country you are visiting. There may be enhanced screening/monitoring at entry/exit ports. In some countries, borders may close or you may be required to self-isolate.
Air and cruise ship travel
Air quality on board aircraft is carefully controlled, changed frequently and passed through filters efficient at removing viruses. IATA state that the millions of flights since the start of the pandemic have resulted in a few confirmed cases of in-flight transmission. They describe risk of inflight transmission as low, provided a mask is worn [4]. Whilst there is definitive evidence of in-flight transmission of COVID-19 [5] mask-wearing appears to add an extra layer of protection [6].
If you are planning to fly, do not travel if you are unwell; you may be denied boarding if you have symptoms of COVID-19.
Continue to take good hygiene measures and use the designated toilet for your area of the aircraft, washing your hands before you leave the toilet.
Wearing a face covering is mandatory (unless you are exempt) for the duration of your flight. Check with your airline.
Avoid moving from your seat unnecessarily but continue to exercise your legs (flex and extend the ankles) as much as possible to encourage blood flow from the lower legs.
Follow any instructions provided in your flight about what to do if you feel unwell.
Cruise ships continue to experience COVID-19 outbreaks [7,8]. Confined settings on board, along with the combination of multiple households, allows COVID-19 to spread faster than on land. See our Cruise factsheet and the Cruise Lines International Association (CLIA) for further guidance.
If you have contact with a COVID-19 case while abroad
After contact with a known COVID-19 case, follow relevant public health advice and speak to your healthcare provider/travel insurance company for further guidance. If you are required to quarantine or self-isolate by local authorities, you must do so in the country you are in.
If you become unwell abroad
If you develop COVID-19 symptoms: new continuous cough, high temperature or loss/change in your sense of taste or smell (anosmia) while abroad or during travel, you must immediately:
Self-isolate (stay indoors and avoid contact with other people) and arrange a test locally at your destination.
Call your health provider and/or insurance company to discuss what to do.
Remember, if you have been in a malaria risk area in the last year, it is important to check for malaria if you have a high temperature (urgent blood test required).
Follow local public health guidance if available.
If you become unwell at an airport, bus or train station before or during a long trip, seek medical advice and do not start/continue your journey.
If you test positive for COVID-19 abroad, you must follow local public health advice regarding self-isolation. You should self-isolate in the country you are in, so you may need to stay longer than planned. Plan ahead for any possible delays to your return home and entry requirements at your next destination.
Once you have fully recovered, check with your health provider that you are fit to travel, before onward travel.
Following COVID-19 infection, some individuals may have natural immunity shown by a positive COVID-19 PCR test. England does not currently exempt travellers from testing and other entry requirements if they have proof of recent COVID-19 infection. Travellers needing a pre-departure COVID-19 test who have recently recovered from COVID-19 infection could consider using a lateral flow device (LFD) test (where a choice of tests is allowed under a country's COVID-19 testing rules relating to travel). LFD tests have a lower sensitivity than PCR tests, so are less likely to test positive from previous infection. Please note that if a LFD tests is allowed, you will need to ensure it meets the specified minimum performance standards.
If you run out of medication
If your return is delayed and you are concerned you may run out of medicines (including antimalarials) or medical equipment, contact your travel health insurance provider for advice about obtaining safe medical supplies at your destination.
Do not wait until supplies of medication/equipment are low. In some countries the pandemic may affect supplies. See our Medicines and Travel factsheet for more information.
Returning to the UK
All travellers must check rules for entering or returning to the UK.
If you become unwell with a high temperature, new continuous cough or a loss of, or change in, your normal sense of taste or smell (anosmia), you should self-isolate and arrange to have a test.
If you return from malaria risk areas and are ill, you must seek urgent medical advice. Inform the health professional you have travelled to a malaria risk area in the last six months and need an urgent malaria test (malaria film) on the same day you developed a fever [9,10].
Resources
Back to Top