/
/
COVID-19 update: Travelling to... COVID-19 update...
Download as PDF
03 Dec 2021
COVID-19 update: Travelling to Europe
COVID-19 pandemic reminder for United Kingdom (UK) travellers visiting mainland Europe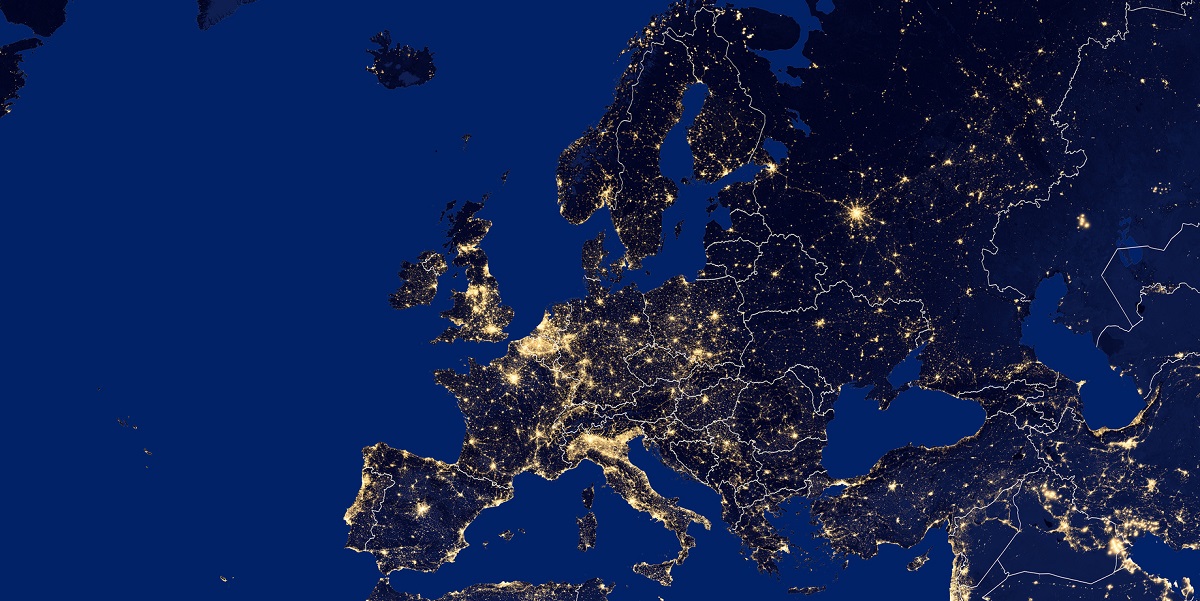 On 23 November 2021 the World Health Organization (WHO) described Europe as remaining firmly in the grip of the COVID-19 pandemic [1]. Since then, a new SARS-CoV-2 Variant of Concern (Omicron B.1.1.529) has emerged with additional countries now reporting cases. UK travellers are therefore reminded of COVID-19 health risks associated with travel to many countries in Europe.
Increases in COVID-19 cases, hospitalisations and intensive care admissions have been reported across many parts of Europe in October and November 2021 [2] and COVID-19 is the leading cause of death in Europe and Central Asia. Based on current trends, cumulative reported deaths are projected to reach over 2.2 million by spring 2022 [1].
Several factors are likely to be driving high COVID-19 transmission in Europe including:
domination of the highly transmissible Delta variant in the region.
easing of preventive measure such as mask wearing and physical distancing in crowded or confined spaces.
large numbers of unvaccinated or partially vaccinated people, together with waning immunity in those who had two doses over six months ago.
more frequent indoor gatherings due to colder weather [1].
Many European countries are tightening COVID-19 restrictions, including national or regional lockdowns. All countries, including the UK, may impose travel restrictions, including lockdown with little or no notice.
Additionally, the world is facing the emergence of a new SARS-CoV-2 Variant of Concern (Omicron B.1.1.529) [3], first reported to the WHO from South Africa on 24 November 2021. There is still uncertainty surrounding the infectiousness of this variant and the effectiveness of current vaccines and treatments against it. The European Centre for Disease Prevention and Control (ECDC) has assessed the probability of further introduction and community spread in some European countries as high to very high. As well as effective public health measures already in place in some European countries, enhanced or additional measures for travellers arriving from areas known to be affected by the Omicron variant are being recommended. These include requirement of proof of vaccination, testing and a minimum quarantine period. Some European countries have implemented travel bans from affected areas [4, 5].
Advice for travellers
You should check Foreign, Commonwealth & Development Office (FCDO) travel advice and carefully consider your personal situation and risks of COVID-19 before travel to other parts of Europe. The risk of COVID-19, public health policy and travel advice or restrictions may change quickly, therefore make sure you have access to up to date information on COVID-19 and be prepared for rapid changes in guidance both before and during travel. This is particularly important if you are at higher risk from COVID-19.
If you choose to travel to Europe, be prepared for the possibility of disruption to your plans, and consider the potential impact of these on your finances and travel insurance. Remember that UK entry and quarantine rules can change at short notice, including additions to red list countries during this continuing pandemic.
In addition, while abroad you should remember to wash your hands, cover your face, make space. These are the three most effective ways we can all control the spread of the virus. In particular:
Avoid contact with anyone who is unwell.
Avoid touching eyes, nose and mouth with unwashed hands.
Wash hands frequently with soap and running water for at least 20 seconds.
Use alcohol-based hand sanitiser (60% alcohol or above) if soap and water unavailable.
Clean and disinfect frequently touched objects/surfaces.
Consider wearing face coverings even if not mandated; face coverings are likely to be required in some situations including airports and public transport.
Follow travel requirements, social distancing guidelines and local rules at destination.
Open windows/doors to let fresh air in when sharing space with others.
More advice is available here: COVID-19 (coronavirus): general advice for travellers.
Resources
Back to Top