/
/
Changes to Yellow Fever Certificates 11 July 2016 Changes to Yell...
11 Jul 2016
Changes to Yellow Fever Certificates 11 July 2016
Reminder: Changes to the International Health Regulations affecting yellow fever certificate validity from 11 July 2016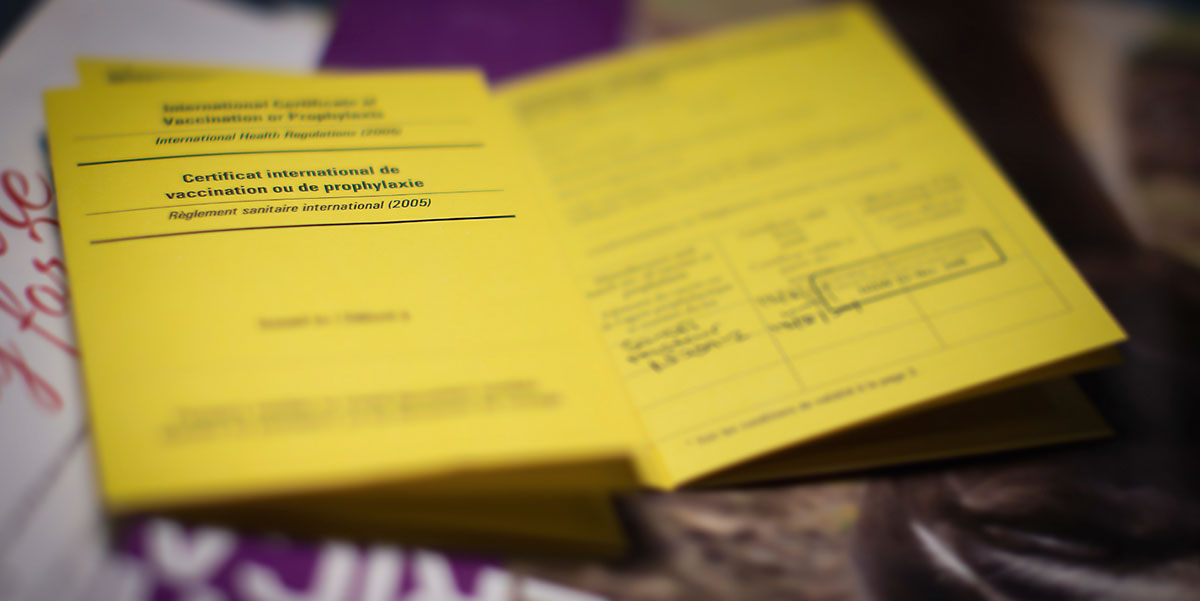 This updates the news item of 1 July 2016.
On 11 July 2016, changes to International Health Regulations (IHR 2005) regarding the validity of the International Certificate of Vaccination or Prophylaxis (ICVP) for Yellow fever vaccine came into force [1].
According to World Health Organization (WHO) as of 11 July 2016:
The period of validity of the ICVP has changed from 10 years to the duration of the life of the person vaccinated. This applies to all ICVP for yellow fever vaccination, including certificates already issued, and new or duplicate certificates [1].
A valid ICVP, presented by arriving travellers, cannot be rejected on the grounds that more than ten years have passed since the date vaccination became effective as stated on the certificate [2];and that boosters or revaccination cannot be required [1,2].
A WHO Q&A [1] provides useful information about the changes and advice on how to complete the ICVP from 11th July, (see also Image 1 below).
Image 1: Example yellow fever certificate from 11 July 2016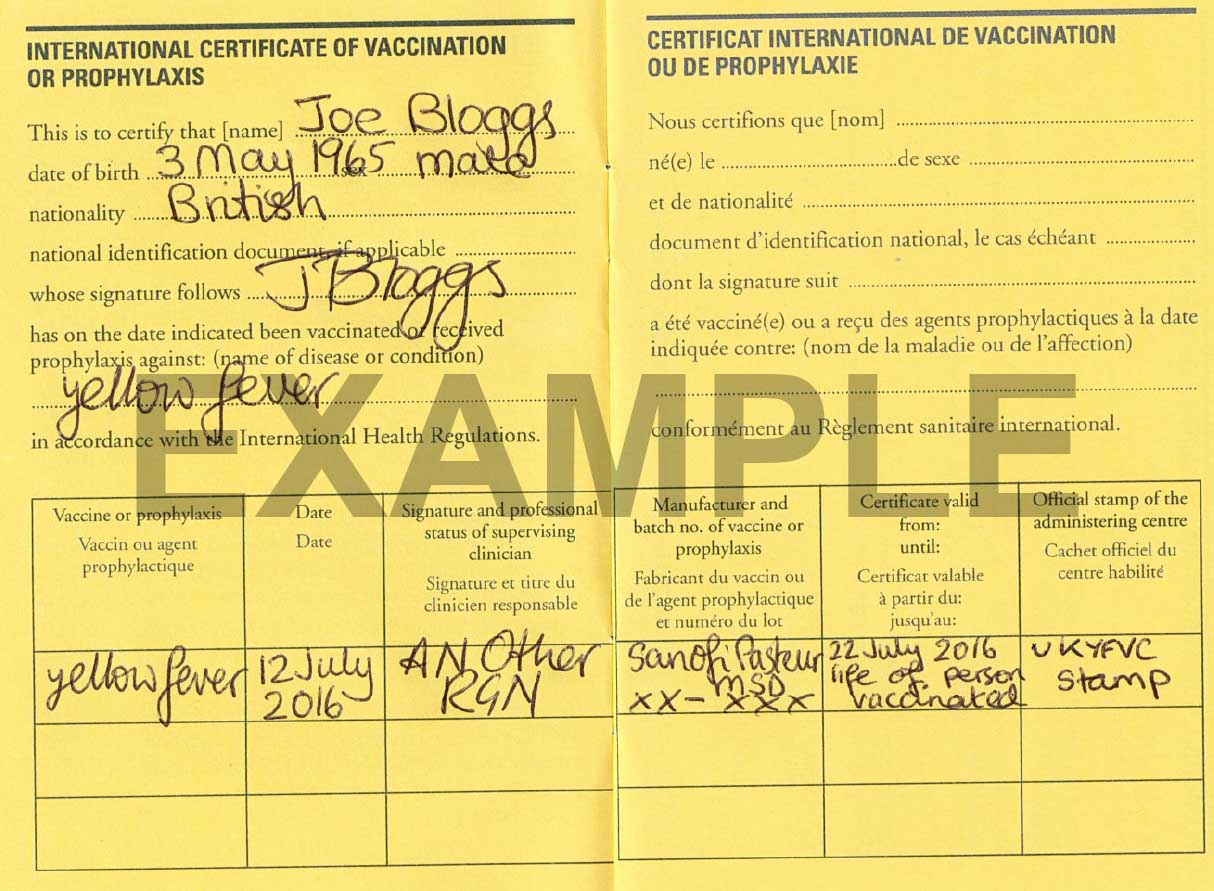 Note: Health professionals are reminded that existing yellow fever certificates should not be amended in any way. WHO state that changes, deletions, erasures or additions may cause a certificate to be rendered invalid.
Resources
Back to Top