/
/
MERS-CoV update: Republic of K... MERS-CoV update...
Download as PDF
22 Jun 2015
MERS-CoV update: Republic of Korea and China
Ongoing surveillance of Middle East respiratory syndrome coronavirus (MERS-CoV) in Republic of Korea (South Korea) and China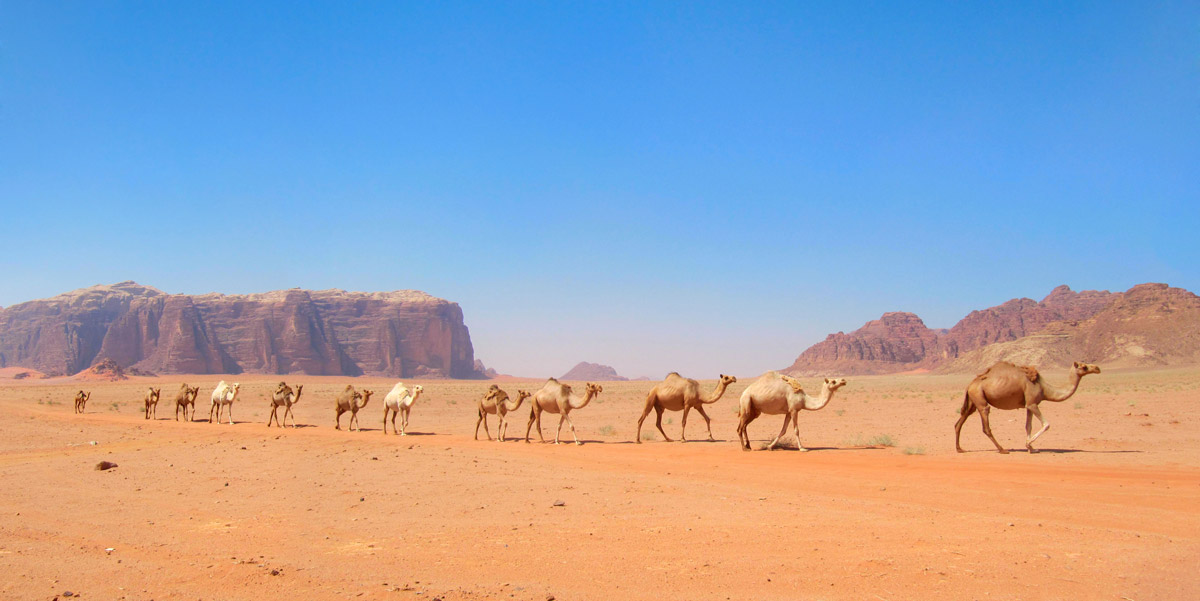 On 20 May 2015, the Republic of Korea (South Korea) notified the World Health Organization (WHO) of the first laboratory confirmed case of Middle East respiratory syndrome coronavirus (MERS-CoV) in a 68 year-old male. He had recently travelled to a number of countries in the Middle East during April and May 2015, including: Bahrain, the United Arab Emirates, the Kingdom of Saudi Arabia and Qatar [1].
As of 22 June 2015, 171 cases, including 27 deaths, have been reported in the Republic of Korea [2]. The index case appears to have transmitted infection to close relatives, patients with whom he shared medical facilities, and healthcare workers providing care. Most of these exposures happened before MERS-CoV was suspected or diagnosed and there has been some onward transmission from some of these secondary cases in health care settings [3].
An additional case exposed to MERS-CoV in the Republic of Korea flew to Hong Kong, Special Administrative Region, China whilst symptomatic. He then travelled by bus to Guangdong in mainland China. Chinese authorities have quarantined this traveller and identified contacts in Hong Kong and China [3, 4]. So far, there have been no reports of reports of onward transmission from this case [5].
This is the largest nosocomial outbreak reported outside the Middle East and is also the first time MERS-CoV has been exported to Republic of Korea or China. The source of infection for the index case in China remains unknown; WHO is in contact with health authorities in the relevant countries in the Middle East to investigate potential sources of exposure [4].
Global situation
As of 20 June 2015, a total of 1,334 confirmed cases of human infection with MERS-CoV, including at least 471 deaths have been reported [6]. Since 2012, cases have been identified in the following [6,7]:
The Middle East: Egypt, Iran, Jordan, Kuwait, Lebanon, Oman, Qatar, Saudi Arabia, United Arab Emirates and Yemen.
Outside the Middle East, cases with links to the Middle East (either imported or in contact with an imported case) have been reported in:
Europe: Austria, France, Germany, Greece, Italy, the Netherlands, Turkey and the United Kingdom.
North Africa: Algeria and Tunisia.
Asia: China, Malaysia, the Philippines, Thailand and the Republic of Korea.
Americas: United States.
MERS-CoV is a zoonotic virus that can lead to limited person to person transmission. Most infections have occurred in the Middle East, with many community-acquired infections thought to be associated with direct or indirect contact with infected camels or camel-related products. However, most infections are now due to human-to-human transmission, mostly within healthcare settings. Large nosocomial outbreaks have previously been reported in the Middle East. Only limited household human-to-human transmission has been observed in affected countries, and community wide transmission has not been observed in any location [4].
Advice for travellers
The risk of UK residents contracting infection in the UK remains very low. The risk of infection with MERS-CoV to UK residents travelling to the Middle East or the Republic of Korea also remains very low [7].
Public Health England advises the following measures for travellers:
All travellers to the Middle East are advised to avoid any unnecessary contact with camels.
Practise good hand and general hygiene such as regular hand washing at all times, especially after visiting farms, barns or market areas.
Avoid close contact with sick people and sick animals.
Avoid the consumption of raw camel milk, camel products and/or camel products from the Middle East.
Avoid the consumption of any type of raw milk, raw milk products and any food that may be contaminated with animal secretions unless peeled/cleaned/thoroughly cooked [7].
If you have returned from areas affected by the virus, and have mild respiratory symptoms, you are most likely to have a common respiratory illness such as a cold.
If you have returned from areas affected by the virus and develop severe, unexplained respiratory symptoms, you should seek medical advice by calling your GP or NHS-111, ensuring you mention your travel history, so that appropriate measures and testing can be undertaken.
If you are acutely ill with an infectious disease, you are advised not to travel [7].
Advice for health professionals
There remains a risk of imported cases to the UK, and health professionals should remain vigilant for recent travellers returning from areas (including Republic of Korea) affected by the virus who develop a severe unexplained respiratory illness. The current outbreak in Republic of Korea highlights the impact that MERS-CoV can have in healthcare settings if suspected cases are not promptly identified and isolated and then investigated. Early identification and implementation of infection control measures for suspected cases is crucial [7].
The probability of MERS-CoV in those who come to the UK from, or return from, the Middle East or the Republic of Korea, and meet the case definition for a "case under investigation" is low, but requires testing for MERS-CoV infection.
Clinicians are reminded that MERS-CoV infection should be considered even with atypical signs and symptoms, especially in people with diabetes, renal failure, chronic lung disease, and immunocompromised persons. In addition, unexplained clusters of severe respiratory infection should be investigated, particularly if they occur in healthcare settings [8].
Public Health England provides guidance for both the general public and healthcare professionals. Information for health professionals includes guidance on risk assessment and case management.
Clinical queries about the management of potential cases of severe respiratory infections in people recently returned from regions reporting outbreaks should be directed in the first instance to the local infectious disease physician or microbiologists. The national Imported Fever Service: Public Health England is available to local infectious disease physicians or microbiologists, should specialist advice be required (0844 778 8990).
Currently there is no change to travel advice, please refer to previous news for more information.
For specific country advice, please see Country Information pages.
For specific outbreak information, please check the Outbreak Surveillance section.
Resources
Back to Top