/
/
Umrah 2020/1442H: some restric... Umrah 2020/1442...
Download as PDF
06 Nov 2020
Umrah 2020/1442H: some restrictions eased for pilgrims
A staged approach to ease current restrictions is planned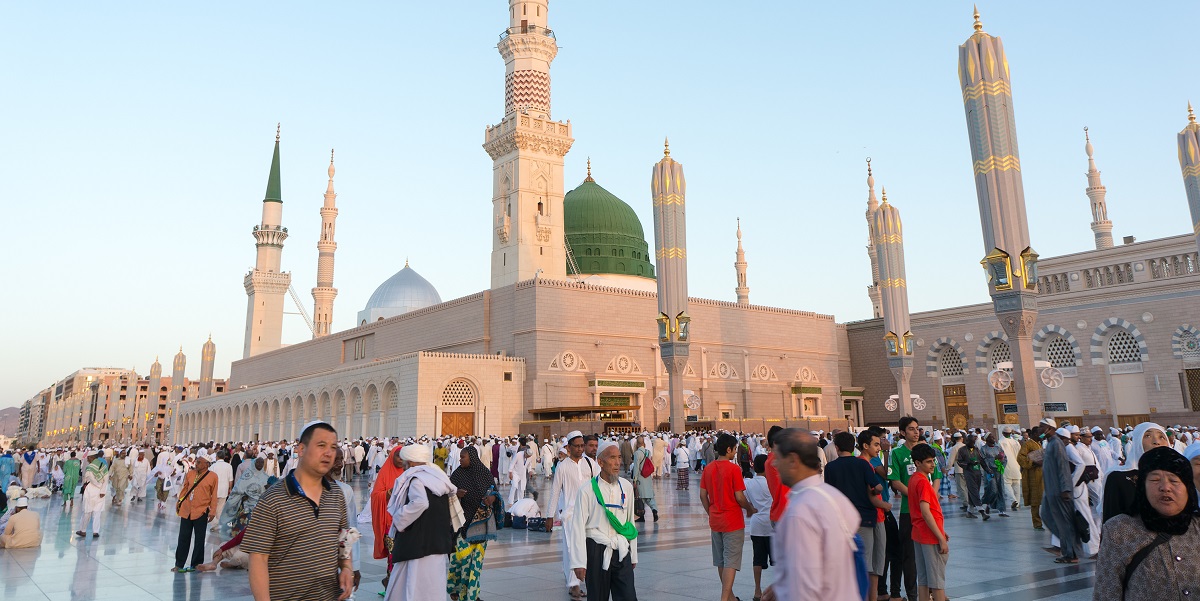 This updates the news item of 8 October 2020
Hajj, the annual pilgrimage to Makkah (Mecca), in Kingdom of Saudi Arabia is one of the largest gatherings of its kind in the world.
Permission to perform Umrah (normally year-round) was suspended in March 2020 due to the COVID-19 pandemic. From June 2020, a limited number of pilgrims from various nationalities who already resided in Saudi Arabia, were able to perform Hajj [1].
On 23 September 2020, plans to gradually allow other pilgrims, including visitors from outside the Kingdom of Saudi Arabia to perform Umrah at limited capacity during the pandemic were announced [2].
An official Ministry of Hajj and Umrah app has been launched as part of the registration procedure to perform Umrah.
The Foreign, Commonwealth & Development Office currently advises British nationals against all but essential travel to Saudi Arabia. Pilgrims should also check and follow the current national restrictions in place for the UK nation they live in: England, Scotland, Wales or Northern Ireland. Restrictions may apply to international travel except in limited circumstances such as where travel is essential for work or education.
Resources
Back to Top